Fabrizio Arrieta


NADA New York 2018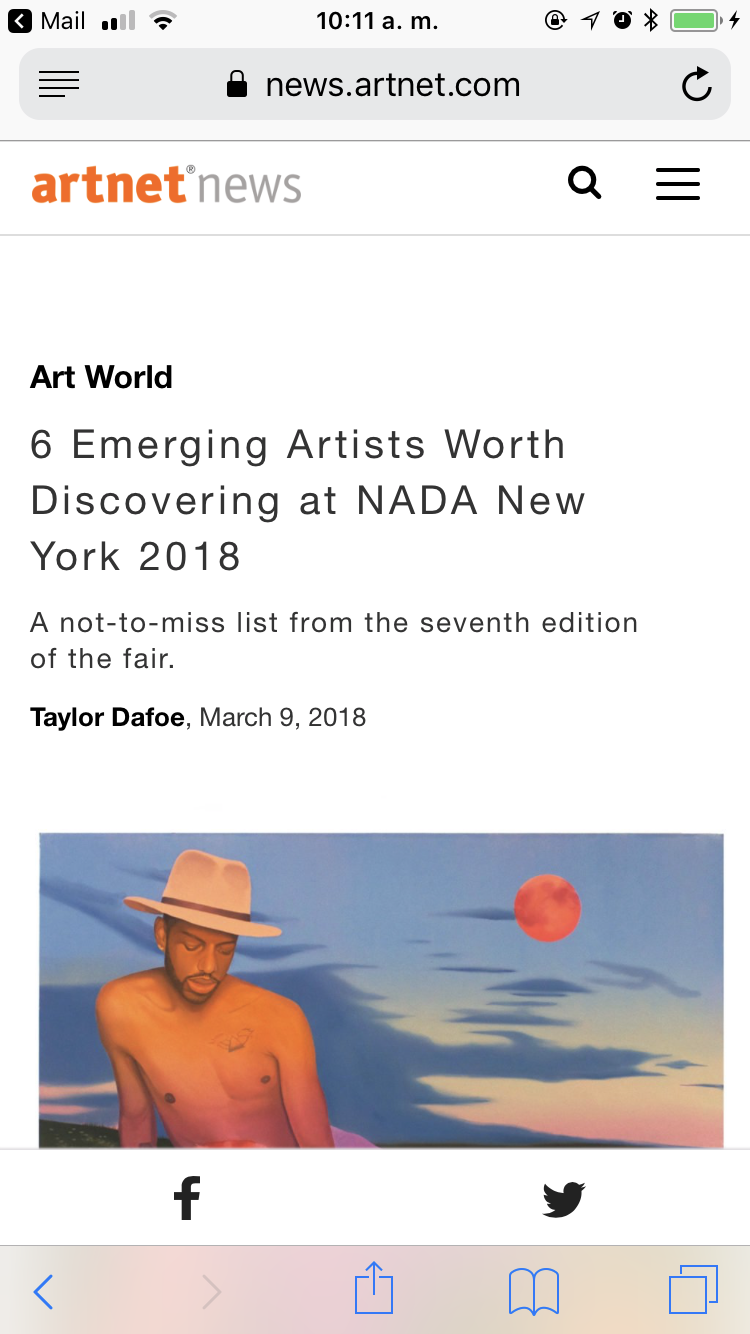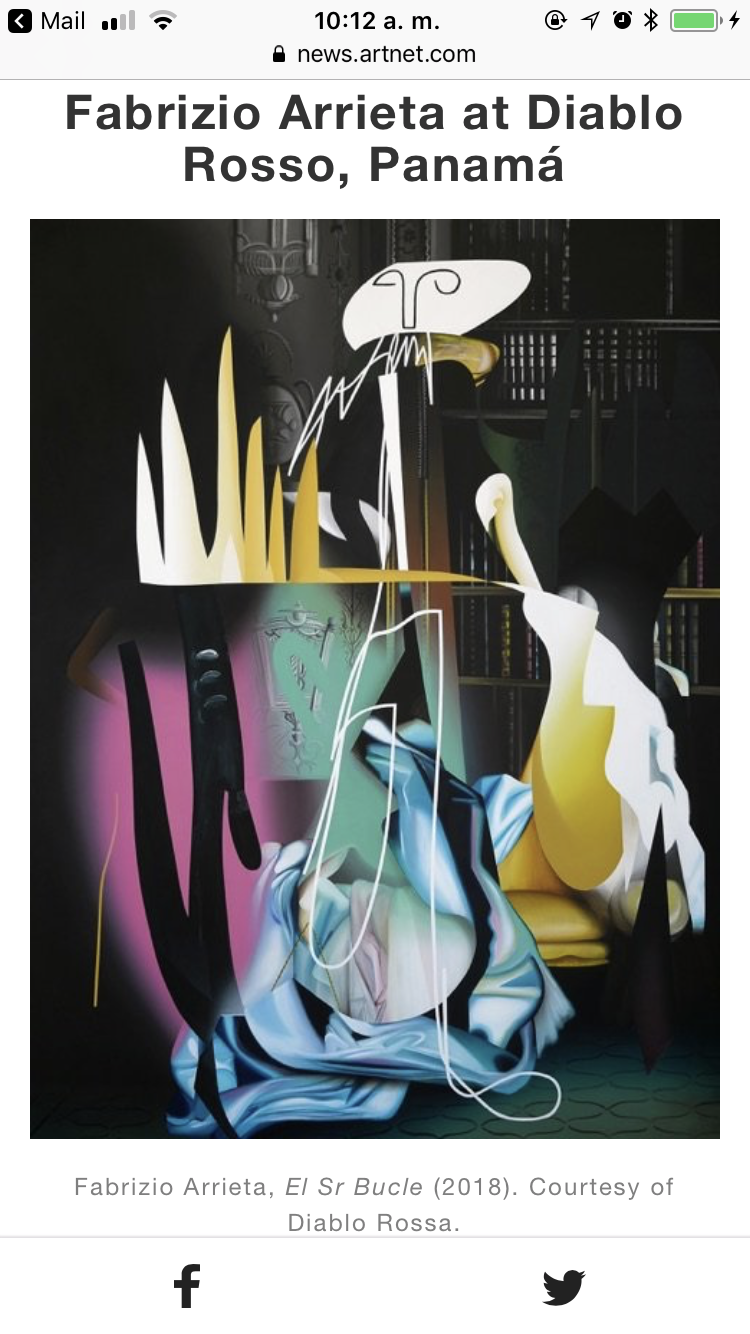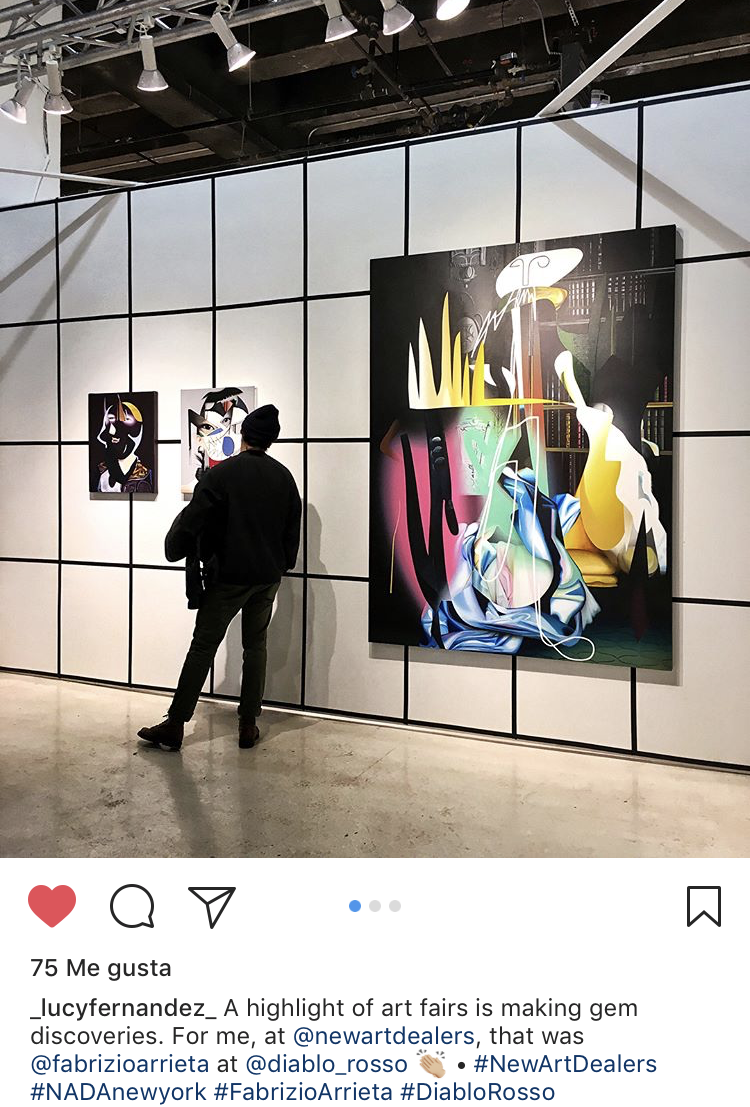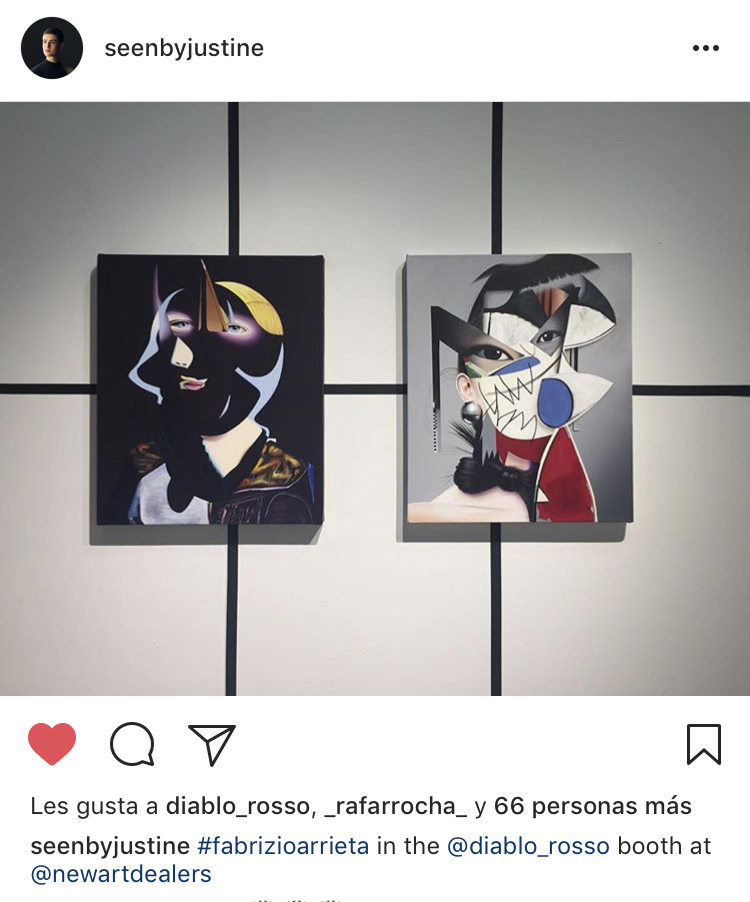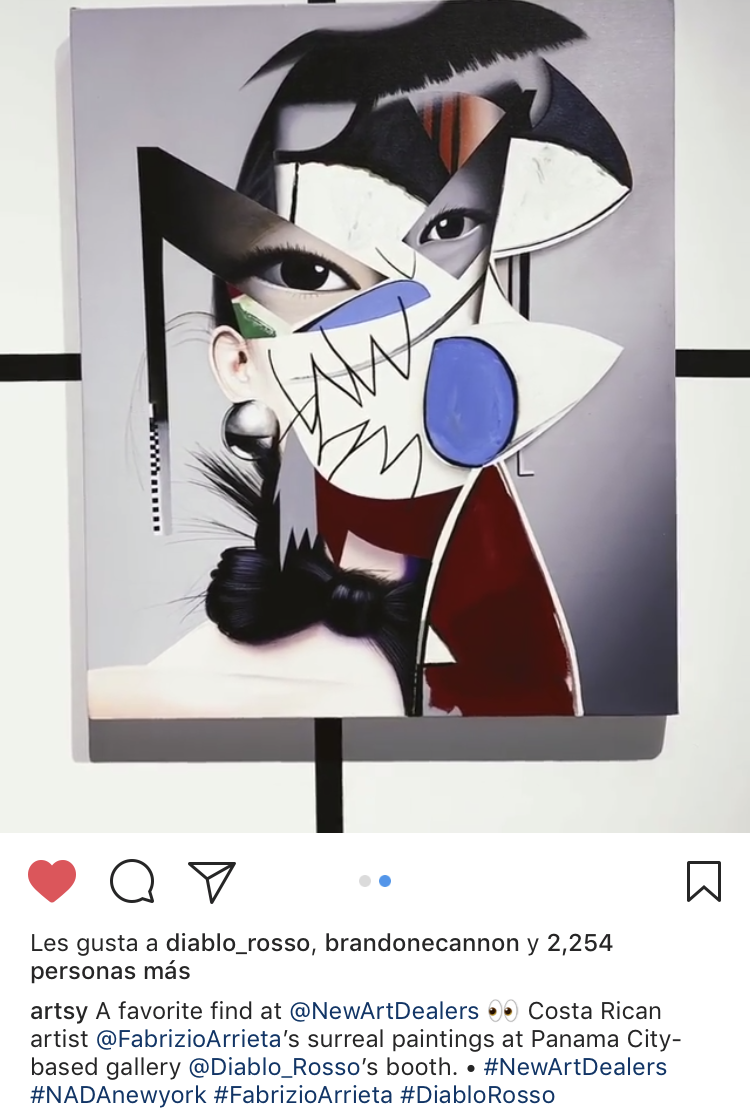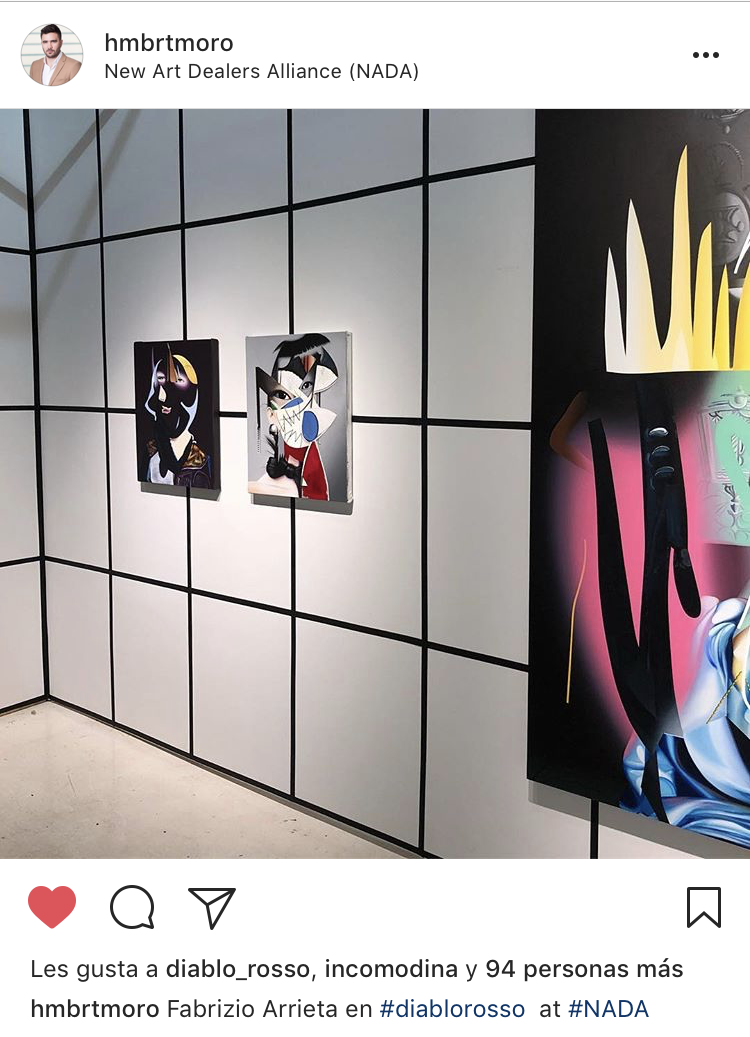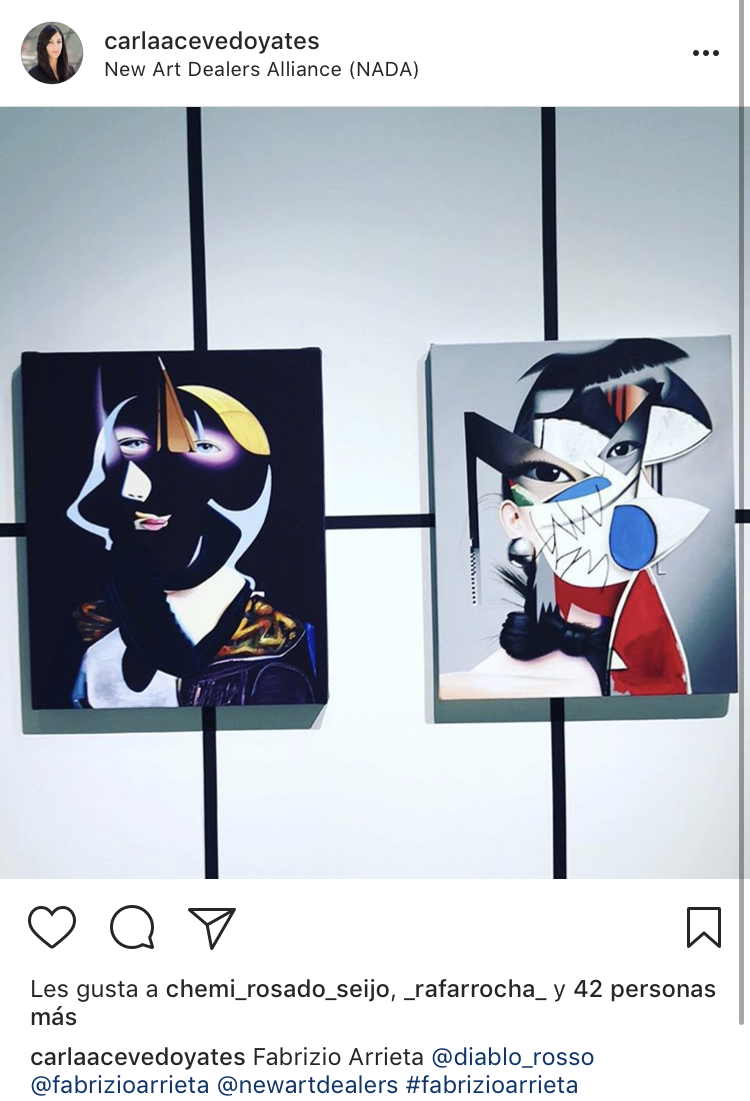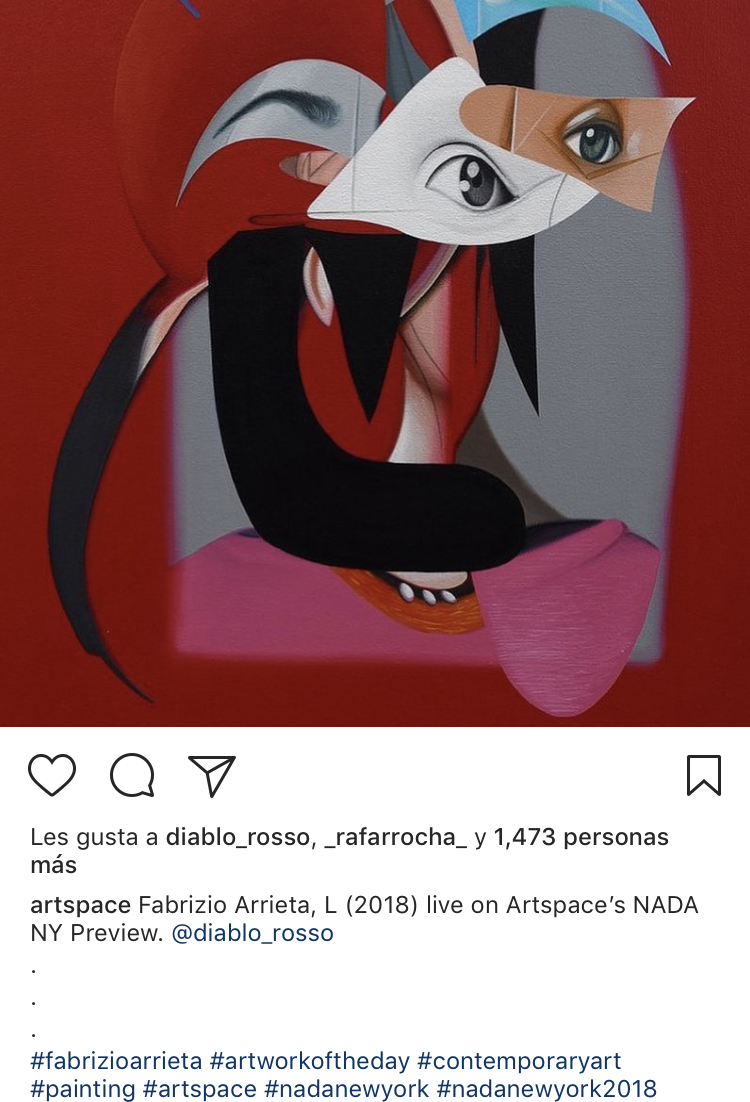 The work of Fabrizio Arrieta (Costa Rica, 1982) understands personal identity as an unstable value transmitted by many factors that reveal the impact of mass media in the construction, metamorphosis, and control of our own identity. As a starting point, Arrieta uses everyday images from fashion magazines and other social media. These are, to some extent, the reflection of our times: how we act and relate to each other thanks to the internet and its effects on aesthetics, culture, and society. Arrieta wholly appropriates these images and their human forms to modify, tear, distort, scratch, darken, corrupt, and splinter them in order to create new references that lead us to generate more questions, instead of giving us an answer.

Focusing on technique, structure and composition, the artist offers us an incisive and seductive work at first sight, but whose perverse games unleash a curiosity that persuades us to look for "another" image and its underlying narrative. His paintings renounce the idea of totality, evidencing the fragments and the means that partake in the process of cutting, drawing, painting, and editing. In this way, Arrieta offers the viewer some clues about his exploration of painting and his connections to the history of art. Arrieta works with recognizable elements, but the strangeness of the shapes—as well as the combination and distortion of the figures—touch the limits of abstraction, transforming what is recognizable into something more significant, unsettling, and moving.

Fabrizio Arrieta lives and works in San José, Costa Rica.



El trabajo de Fabrizio Arrieta (Costa Rica, 1982) entiende la identidad personal como un valor inestable transmitido por muchos factores que revelan el impacto de los medios de comunicación en la construcción, metamorfosis y control de nuestra propia identidad. Como punto de partida, Arrieta emplea imágenes cotidianas que provienen de revistas de moda y otros medios sociales. Estas son, hasta cierto punto, el reflejo de nuestros tiempos: cómo actuamos y cómo nos relacionamos gracias al internet y sus efectos en la estética, la cultura y la sociedad. Arrieta se apropia por completo de estas imágenes y de sus formas humanas para modificarlas, rasgarlas, rayarlas, distorsionarlas, oscurecerlas, corromperlas, y fragmentarlas con el fin de crear nuevas referencias que nos lleven a generar más preguntas, en lugar de darnos una respuesta.

Centrándose en la técnica, la estructura y la composición, el artista nos presenta una obra incisiva y seductora a primera vista, pero cuyos juegos perversos encienden una curiosidad que nos lleva a buscar "otra" imagen y su historia subyacente. Sus pinturas renuncian a la idea de totalidad, poniendo en evidencia los fragmentos y los medios que participan en el proceso de corte, dibujo, pintura y edición. Ofrece así al espectador algunas pistas sobre su exploración de la pintura y sus nexos con la historia del arte. Arrieta usa elementos reconocibles, pero la extrañeza de las formas —así como la mezcla y distorsión de las figuras— rozan los límites de la abstracción, convirtiendo lo reconocible en algo más significativo, inquietante y conmovedor.

Vive y trabaja en San José, Costa Rica.

Tuesday - Saturday
1-6pm
Sunday
11- 4pm
Closed Monday