José Olano's work seeks to create a space that moves and evolves. A space that is alive. He uses materials encountered in the everyday life such as furniture, clothing, tree branches. By exploring motion as a source of life and as the opposite of the inert, we see that everything that moves is alive internally or externally. Many of his works push the boundaries of stability, threatening to collapse, to avalanche down at any second. The space is impregnated with the fragility of the moment, the change and movement is therefore heavy in the air.


José Olano lives and works in Cartagena, Colombia.



El trabajo de José Olano busca crear un espacio que se mueva y evolucione. Un espacio que está vivo. Utiliza materiales que se encuentran en la vida cotidiana, como muebles, ropa, ramas de árboles. Al explorar el movimiento como fuente de vida y como opuesto a lo inerte, vemos que todo lo que se mueve está vivo interna o externamente. Muchas de sus obras empujan los límites de la estabilidad, amenazando con colapsar, con una avalancha en cualquier segundo. El espacio está impregnado de la fragilidad del momento, el cambio y el movimiento es por tanto pesado en el aire.

José Olano vive y trabaja en Cartagena, Colombia.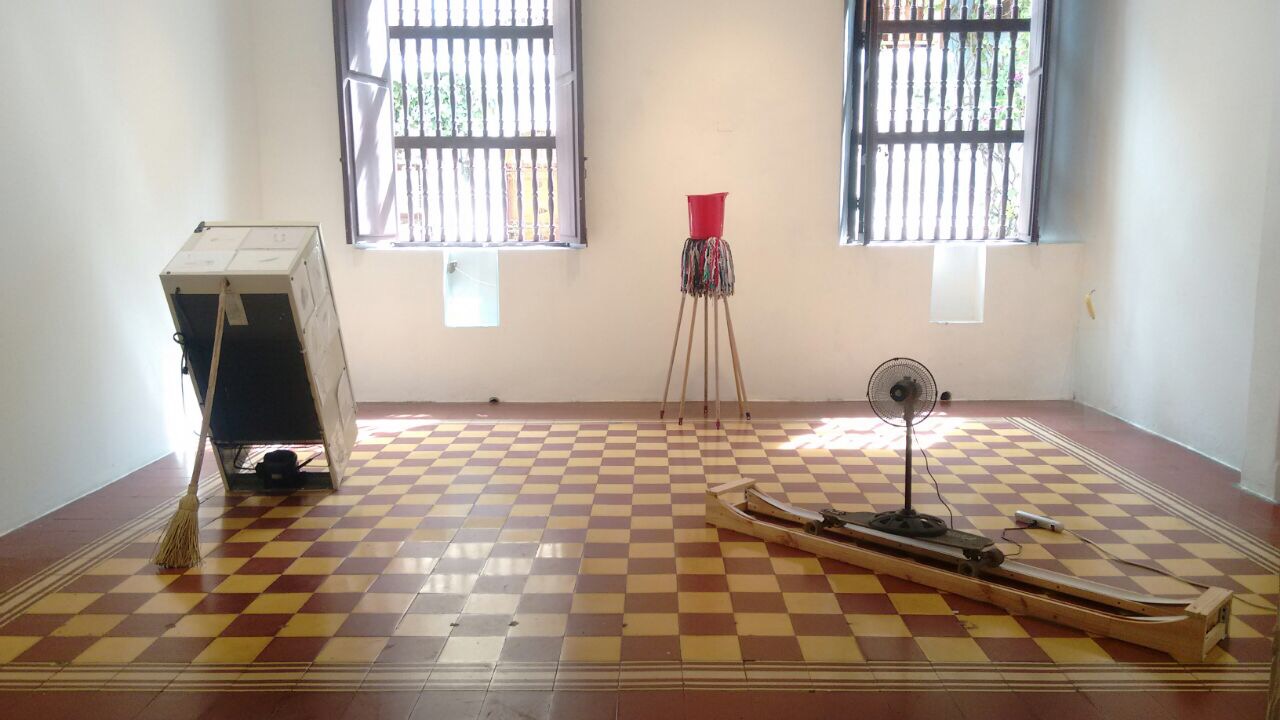 Exhibitions →
Tuesday - Friday
1-6pm
Saturday
10-12 & 1-6pm
Closed Sunday, Monday